Svetoslav Suronja (997 - 1000)
Svetoslav's term as king was short lived. Barely into his first year, the Bulgarians launched a brutal attack on Croatia's southern coast, burning and plundering the towns of Kotor, Dubrovnik and according to some historians, reaching as far as Zadar. The extent of devastation unleashed by the Bulgarians indicates that the Croatian military, which had dealt the Bulgarians a shattering defeat under King Tomislav, was in no position to resist them this time.
The Bulgarians, led by Samuel, continued their attacks for nearly two years before retreating through Bosnia in 998.
Svetoslav's impotence in resisting the Bulgarians severely weakened his authority within the Kingdom. This did not go unnoticed by the Venetians who had been conspiring to seize the Croatian coastline and control the Eastern Adriatic for decades. Venetian ships usually relied on the Croatian coastline to access the Mediterranean as conditions were more favourable than on the Italian coast. However, they were forced to pay hefty royalties to the Croats for such a privilege.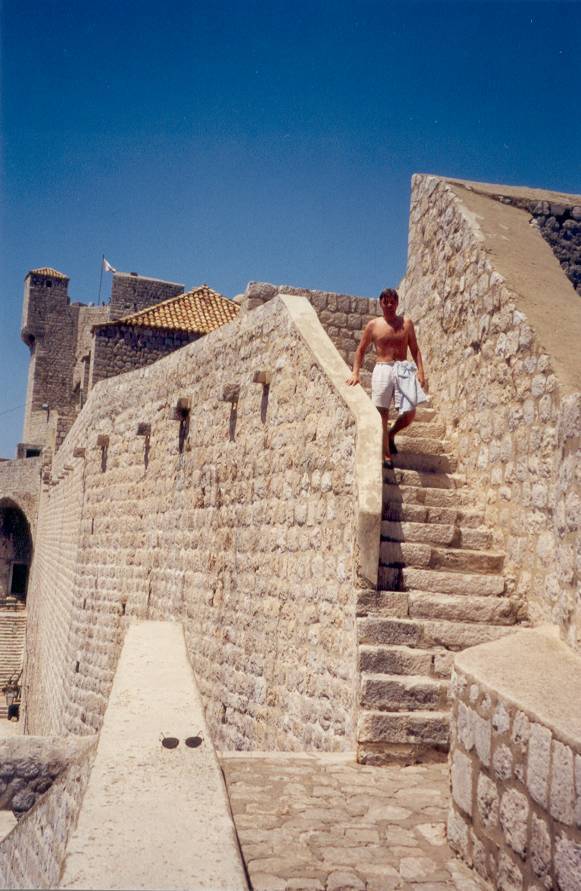 Heavily fortified Dubrovnik
In the year 1000, the Venetian navy, commanded by Doge Pietro II Orseolo, launched attacks throughout the Croatian littoral and occupied the towns of Zadar, Biograd, Split and Korcula. Their victory, although short lived, marked a dramatic turning point in Croatian-Venetian relations. The battle of 1000 became the first of many battles in ensuing centuries between Croatia and Venice for control of the Eastern Adriatic.
Svetoslav, was deposed shortly thereafter and fled to Hungary to seek refuge. He was replaced by his brothers, Kresimir III and Gojslav.
Next (Kresimir III & Gojslav)
Previous (Stjepan Drzislav)
Copyright © Karl Baricevic. All rights reserved.