Stjepan I (c.1030 - 1058)
The ascendancy of Stjepan I to the throne was laden with irony. His father, Svetoslav, was dethroned and exiled to Hungary. Moreover, the woman Stjepan took for his wife, Hicela, was the daughter of Venetian Doge Pietro II Orseolo, who had only recently seized part of Croatia's coastline. This second matter is the source of much debate among royal enthusiasts. Was Stjepan's marriage a cunning method to infiltrate Venetian politics and influence a favourable settlement on the status of the Eastern Adriatic? Or was it the Doge's way of subduing free and permanent access to the Mediterranean?
Although Venice's authority in the Eastern Adriatic declined shortly after their naval campaign of 1000, they refused to relinquish demand of ownership. The Croats, on the other hand, were equally determined not to submit to Venetian expansionism and thus ensued a prolonged diplomatic deadlock.
Stjepan I succeeded his two uncles, Kresimir III (c.1000 - c.1030) and Gojslav (c.1000 - c.1020), around the year 1030. Some historians believe he ruled together with Kresimir III for a brief period beforehand. With skilful diplomacy and strategic planning, he soon outmanoeuvred the Venetians and set the scene for international recognition of Croatia's sovereignty over the Eastern Adriatic (although this did not occur until his son's reign).
Stjepan I focused on rebuilding Croatia's military strength and in 1032 sent a large segment of his naval fleet to assist Byzantium in its war against the Arabs. Tensions between the Byzantines and Arabs had escalated after Muslims destroyed the Church of St. Sepulchre in Jerusalem. Stjepan used this to his advantage, utilising the restored Croatian-Byzantine alliance as a method of pacifying the Byzantines and simultaneously frustrate Venetian desires to occupy Croatia's coastline.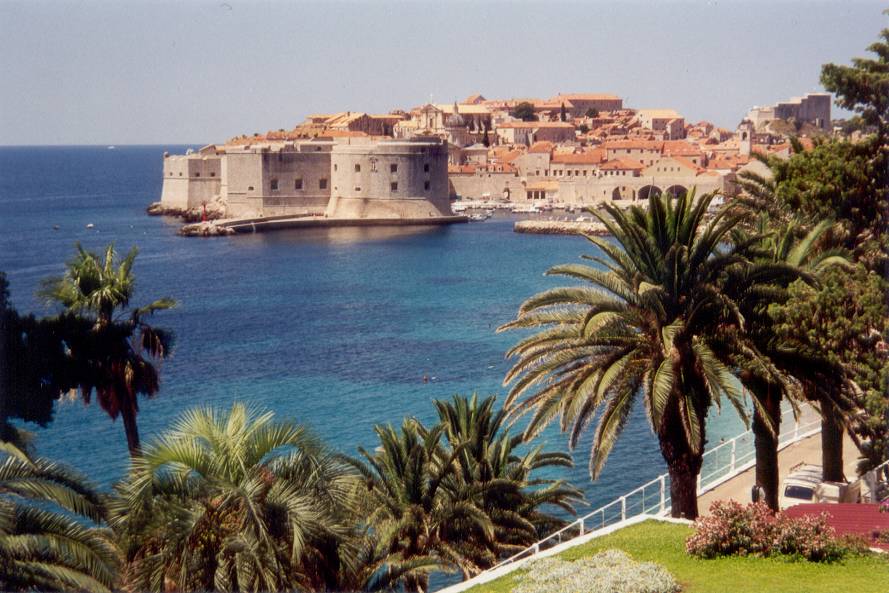 Dubrovnik.
Trade and commerce flourished under Stjepan I. A burgeoning aristocracy emerged in Zadar, Biograd, Knin, Split, Dubrovnik and other coastal cities. It is likely that urban centres in Slavonia also grew at this time (particularly along the Sava River) as people migrated northwards and eastwards in search of new farming land. The two largest towns in Slavonia at this time were Zagreb and Sisak.
Stjepan I ruled until 1058 when his son, Petar Kresimir IV, took over.
Next (Petar Kresimir IV)
Previous (Kresimir III & Gojslav)
Copyright © Karl Baricevic. All rights reserved.